Rust Inhibitor (Green) QQ-38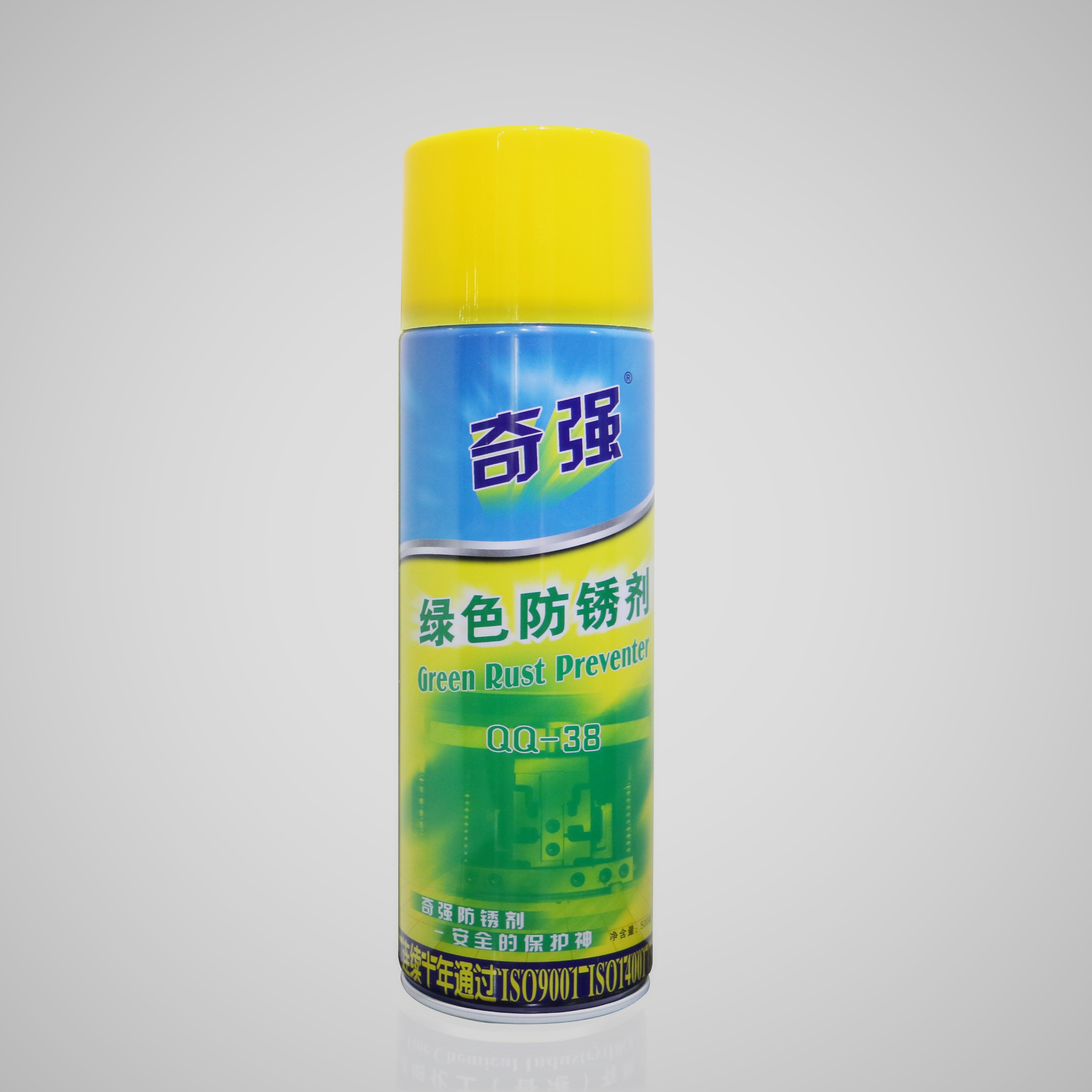 This product is refined from imported crude oil, with the function of non-sticky. It forms a layer of green fluorescent rust film on the metal surface. Played anti-oxidation, acid resistance, rust proof protection. For plastic abrasives, metal products, machinery and precision parts.
Usage:
Provides a layer of ultra-thin flexible membrane fluorescent green rust, and absolute drainage and moisture proof. Provides long-term rust protection for metal. Particularly suitable for the production and storage of plastic and die casting molds. Also applicable to other metal tools and provide excellent antirust performance on parts.
Advantages:
With fluorescent green dye, makes it easy to identify the applied surface.
No need to be cleaned before the injection molding process automatically cleared production. Protective film makes hands sweat, fingerprints unable to touch metal surface. Achieve complete protection efficacy. Minimal impact on the environment, and not contain chlorofluorocarbons (CFC's) propellant.